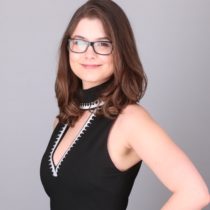 Céline is a local Santa Barbarian, born in Cottage Hospital to her entrepreneurial parents, Bill and Kamala Parris. She graduated from Dos Pueblos High School in 2008 and went on to study architecture, and business before settling into her current field of Psychology. Set to graduate in May 2017, Céline balances her real estate work and undergraduate studies with her work at Theramind Center of Santa Barbara, an outpatient medical facility offering rTMS therapy.
Fresh on the real estate scene, Céline offers her eager and growing knowledge of her home town as a life-long Santa Barbarian, as well as her background knowledge of behavioral neuroscience and clinical Psychology.
Reach out to Céline today if you feel that you may benefit from having a knowledgeable and outgoing member on your listing or home search team!
Office: 805-770-2766Mobile: 805-331-2290Fax: 805-884-0102